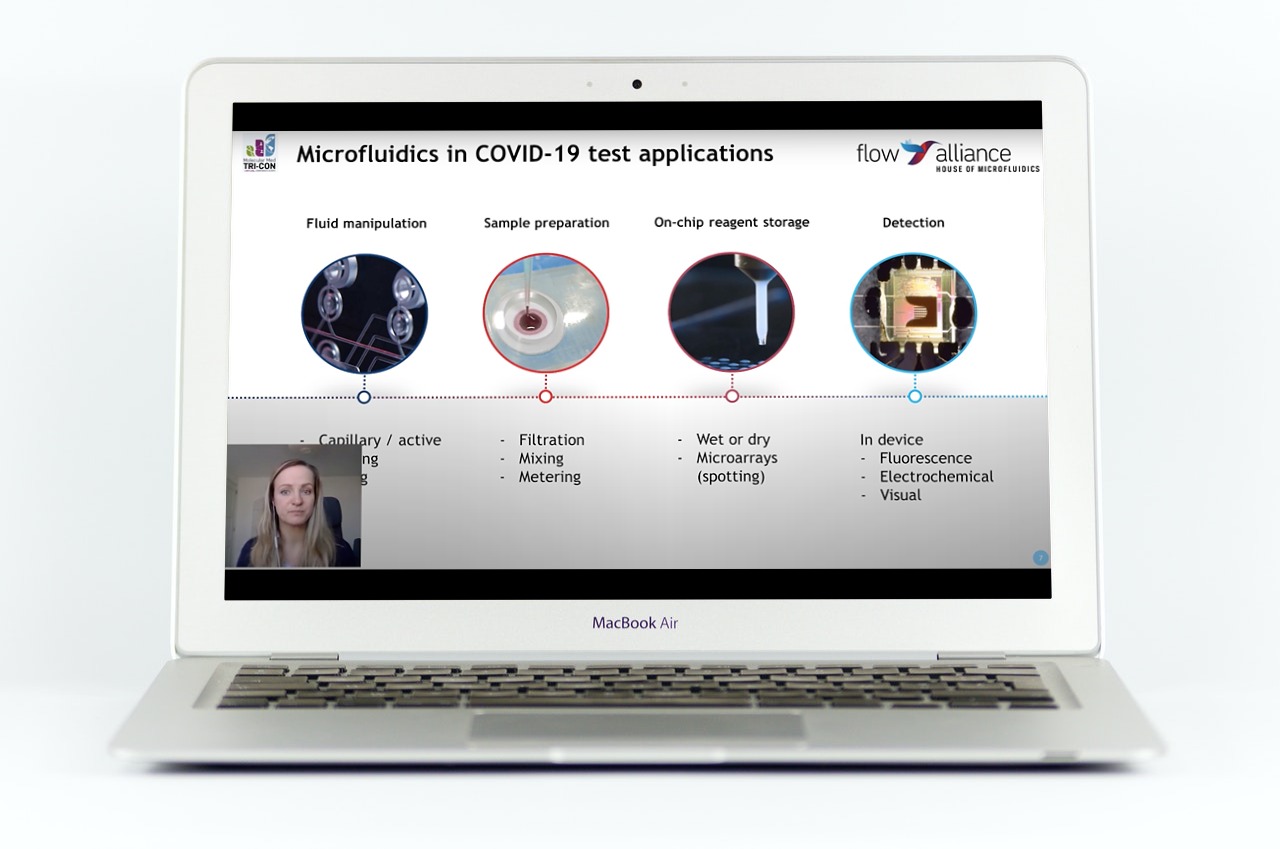 The past year has been an extraordinary one for all of us.
As Covid-19 started to spread around the globe, diagnostic companies were forced to react faster than ever and work efficient to be able to serve an urgent demand of test devices and consumables.
But how can you, as an engineer creating diagnostic consumables that help better identify, understand and treat diseases, take smart advantage of the learnings from this past year? How to make sure that you create a functional and successful diagnostic consumable in time?
In this article we would like to have a closer look on the key success factors in the fast commercialization of new diagnostic tests with a focus on microfluidic consumables.
From translating an assay into a consumable while better understanding the role microfluidics might play in this process, as well as the path towards low-cost, high volume production.
Image: Situation Covid-19 molecular diagnostic test development status as of August 31st, 2020
(Source: Yole developpement , Status of the Microfluidics Industry Report 2020)
Considerations early on
The success of a diagnostic microfluidic consumable is dependent on several factors all throughout the journey towards the commercial product.
In the following paragraphs, we will highlight 3 factors. Time management, assay development and regulatory requirements.
Test development: Time is ticking
The worldwide pandemic made it pretty clear: Diagnostic companies had to be faster to develop their tests and bring them to market. Within months from the start of the pandemic various companies launched Covid-19 tests to serve this newly emerged demand quickly.
Even though this situation is an extraordinary one, diagnostic test development is often tied to strict and tight timelines. This is relevant for example to be ready for trials in time, to launch onto the market in time and of course to help medical professionals and patients with new breakthrough technologies to diagnose and treat medical conditions faster.
Especially with new and innovative products also the media and investors are following every move on the path towards the launch of a diagnostic consumable, definitely playing a part in whether the consumable is compliant with all quality standards such as ISO13485 or FDA and is ready for fast ramp-up towards high volume production.
However with the right project approach, dedication and experienced partners, time, iterations and the way to market can be extremely efficient.
From Assay to consumable
In product development the translation of the assay into a working consumable is not always a straight line. A lot of decisions that you are taking during this phase will have a strong impact on the manufacturability of the product. Sample preparation, transport of liquids, on board reagent storage and detection are just a few functional features that often come in to play.
To integrate them, make sure they work together and the whole consumable will be manufacturable in an efficient way is key.
Microfluidic and product development experience from your own team or in collaboration with a partner can accelerate the project tremendously
Regulatory requirements from the beginning
With medical consumables, rules, regulations and compliance towards ISO norms or FDA always have a crucial role all throughout the development and commercialization of your product. From project management, risk management, process control and monitoring – the preparations for ISO 13485 and FDA start early on.
Good communication and understanding the medical approval procedures is key in a successful collaboration.

Collaborate to excel
Juggling between time management and product development, while managing your stakeholders might feel a bit overwhelming. But there are some success enablers to help you get where you want to be and avoid any hiccups along the way.
When you can leverage on proven and available technologies and processes this certainly can be a time saver – As well as using existing facilities and equipment.
Another key factor in every development or journey to the market are the right cooperations and the mix of relevant specialties. From your own team to the partners you work with.And it's also about taking all the development steps serious and preparing each phase perfectly according to the requirements so that they can be validated easier.

Flexibility within organisations as well as their partners enable a smooth ramp up within no time. During the beginning of the pandemic it was mainly the big players coming up with tests teaming up with other companies as sufficient production capacity has been key to get the tests on the market so quickly.
And of course dedication. All of it is only possible and every point we mention here does only really work if people really focus on it and dedicate time and resources to it.

Our know how in your hands.
You don't have to go on this journey alone. Partners such as Axxicon and the Flow Alliance can be an extension to your team. You will be able to use their experience in microfluidics, diagnostic consumable development and manufacturing as well as everything around regulatory to make sure you don't miss a step.
Don't miss out on available technologies and know-how: watch our TriCon presentation
In February 2021 the Flow Alliance gave a presentation at the Molecular med Tri-Conference about the success factors of diagnostic test development during the pandemic. This presentation will show you how you can make sure to develop your product without missing any steps and to make use of available technologies and know-how and decades of experience to get to the market in time and prepared.
https://axxicon.com/wp-content/uploads/2015/04/axx-e1427892647772.png
0
0
https://axxicon.com/wp-content/uploads/2015/04/axx-e1427892647772.png
2021-04-22 17:22:18
2021-04-22 17:22:18
Microfluidic Consumable Development in times of Covid-19 and beyond